ARB token will list on XGo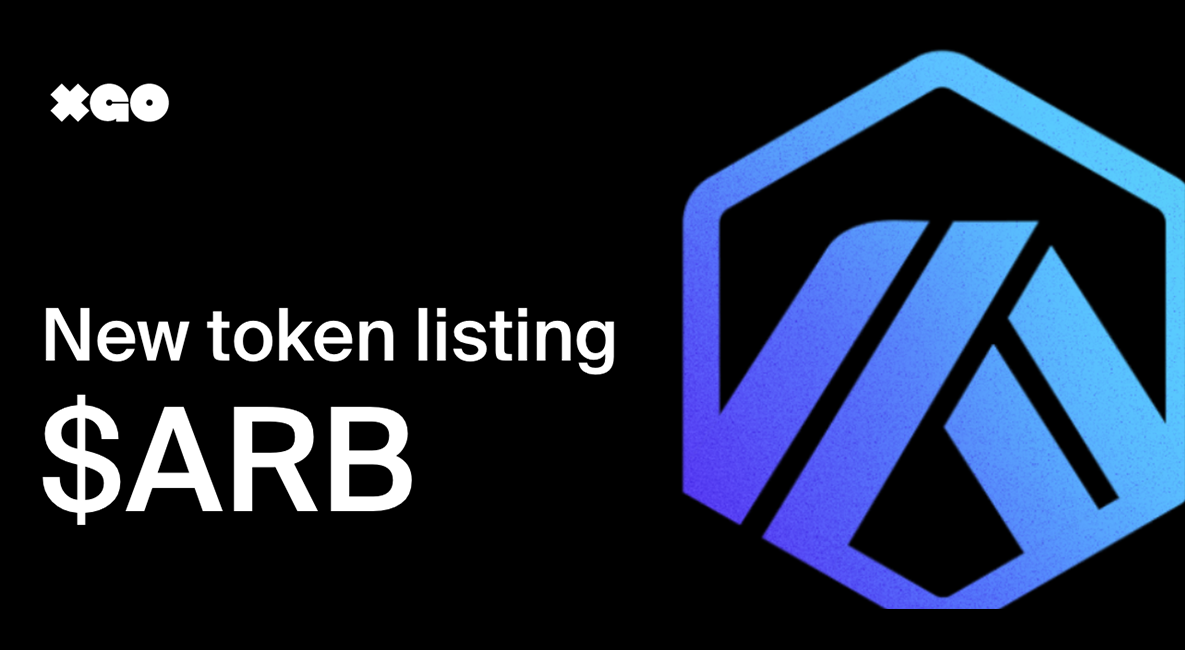 Hi XGo-ers,

XGo is excited to announce the listing of Arbitrum (ARB). XGo is tentatively set to open trading for the following spot trading pair at 2023-03-23 17:30 (UTC):

Spot Trading Pairs: ARB/USDT
Users can start depositing ARB in preparation for trading once the official token claiming is live at the Ethereum block height of 16,890,400, estimated at around 23/03/2023 12:30 (UTC)
Withdrawals for ARB are tentatively set to open at 27/03/2023 17:00 (UTC)

Disclaimer: The listing and withdrawal open time is an estimated reference time. We will keep our users updated on the actual listing date and the status of withdrawals.

What is Arbitrum (ARB)?
Arbitrum is a layer-2 solution that utilizes optimistic rollup technology to shift network operations away from the Ethereum mainnet whilst still maintaining Ethereum-level security. It runs on its own blockchain and allows developers to deploy smart contracts that can process a higher number of transactions per second, thus lowering overall fees.

Details:
Thank you for your support!
XGo Team

----------------

Stay in the know with all other announcements and giveaways:
Full Disclosure: All information provided in this document about ARB is based on the information available at the time of writing, and is subject to change in the future. Any statements or claims made in this document may be impacted by subsequent developments or changes to the project, and should not be relied upon as a guarantee of future performance or results.
Disclaimer: XGo is only available to users in Europe, the UK and other supported territories. For more information on whether your country is supported, you can take a look at our list of non-supported territories here.