Optimism (OP) token is now listed on XGo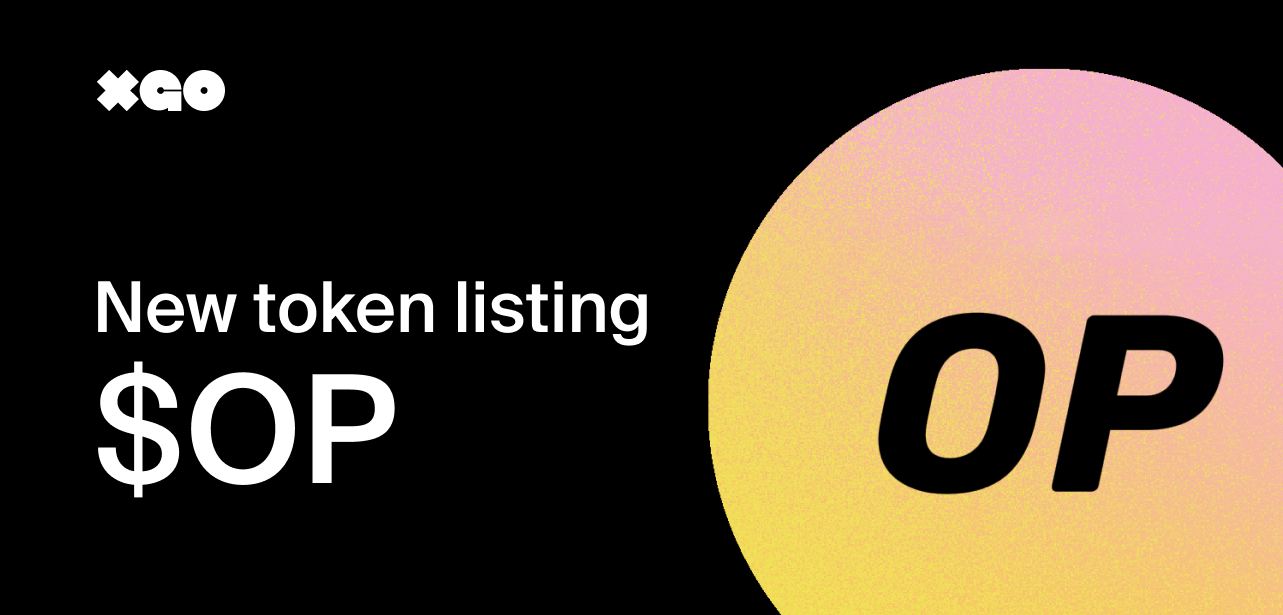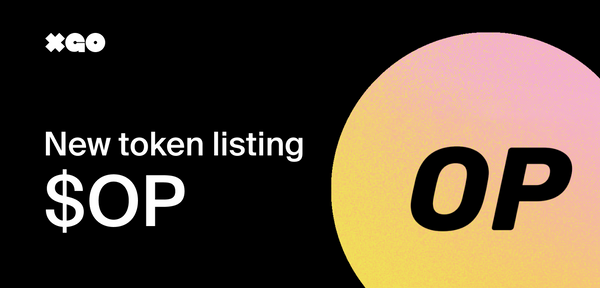 We are thrilled to reveal the latest addition to our list of tokens: OP, the native token of Optimism, an Ethereum-based L2 blockchain. Following thorough research and due diligence, we have concluded that OP will serve as a valuable asset to our extensive collection of tokens.
With c.$900 million in Total Value Locked (TVL), Optimism is one of the leading scaling solutions for Ethereum, housing 97 protocols.
Start trading here
Please note that we currently only support OP on for the following pairs: OP/USDT, OP/USDC, OP/ETH, OP/BTC.

Here's some important information you should know about the OP token:
OP was primarily introduced for governance, which is carried out jointly by the newly formed Optimism Foundation and the Optimism Collective
OP's tokenomics specify that the total supply of $4.29 billion will be released gradually until May 2026 with the initial release of 5% of the total apply was carried out on 31st May 2022 via airdrop
Subsequent airdrops are set to distribute another 14% of the token's total supply and the total supply has the following allocation shares:
19%: Eligible token recipients via airdrops
19%: Development team & other key employees
17%: Investors
20%: Retroactive Public Goods Funding pool
25%: Optimism Ecosystem Fund

Your safety and security is of utmost importance to XGo. Thus, we have thoroughly vetted Optimism for liquidity, security, and regulatory compliance before listing it.
To begin your journey with OP, all you need to do is log in to your XGo account and you can start. If you have any queries or doubts, our customer support team is always ready to help.
If you haven't already, be sure to download XGo now to begin your journey; available on both App Store and Google Play.
Are you ready to level up your crypto experience? Ready. Set. XGo.

Full Disclosure: All information provided in this document about OP is based on the information available at the time of writing, and is subject to change in the future. Any statements or claims made in this document may be impacted by subsequent developments or changes to the project, and should not be relied upon as a guarantee of future performance or results.
Disclaimer: XGo is only available to users in Europe, the UK and other supported territories. For more information on whether your country is supported, you can take a look at our list of non-supported territories here.